Emergency Tree Surgery Services
When tree emergencies strike in Spalding, Lincolnshire, trust our expert tree surgeons to provide prompt and professional services. Our team is ready to handle urgent tree care situations, ensuring the safety of your property and the well-being of your trees. Contact us for immediate assistance and expert tree care solutions.
Emergency Tree Surgery Services in Spalding, Lincolnshire: Ensuring Safety and Efficiency
When a tree falls unexpectedly, it can cause significant damage and pose a serious safety risk. That's why our team at RW Landscaping Ltd is here to offer emergency tree surgery services 24/7 in Spalding, Lincolnshire, and the surrounding areas.
Dealing with fallen trees requires immediate attention and expertise. Our professional and insured tree surgeons are trained to handle such situations with precision and care. We understand the importance of swift action to minimise further damage and ensure the safety of your property and loved ones.
Using a professional and insured company for emergency tree surgery services is crucial. Here's why:
Expertise and Experience: Our team consists of highly skilled tree surgeons who have extensive experience in handling emergency situations. We have the knowledge and tools to assess the situation accurately and carry out the necessary tree surgery.
Safety First: Safety is our top priority. We follow industry best practices and adhere to strict safety guidelines to protect both our team and your property. Our tree surgeons are equipped with the necessary safety gear and employ proper techniques to ensure a safe and efficient tree surgery process.
If you are in need of emergency tree surgery services in Spalding, Lincolnshire, or the neighbouring areas of Lincolnshire and Cambridgeshire, our emergency call-out service is available 24/7. Whether it's a fallen tree blocking your driveway, posing a threat to power lines, or causing damage to your property, our team will respond promptly and efficiently.
Don't wait until it's too late. Contact RW Landscaping Ltd for professional and insured emergency tree surgery services in Spalding, Lincolnshire, and the surrounding areas. We are here to ensure your safety and protect your property from the hazards of fallen trees.
Check out our service page for Tree Surgery Services Spalding.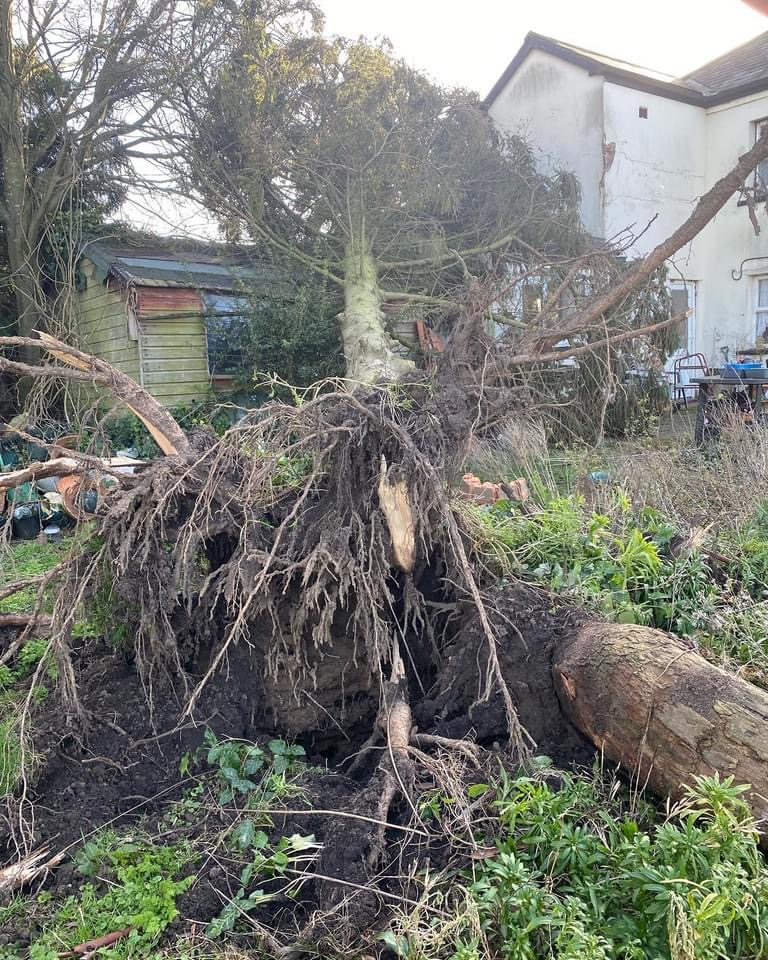 Emergency Tree Surgeons in Spalding, Lincolnshire: Immediate Solutions for Tree Emergencies
Emergency Tree Surgeons Serving Lincolnshire and Cambridgeshire – Dependable tree care experts ready to respond swiftly to urgent tree situations in both counties. We prioritise safety, offering immediate solutions for your tree emergencies.