Local tree services to Holbeach.
Local Tree Surgeon To Holbeach.
Tree surgeons working in the PE12 area for over 10 years.
**Welcome to RW Landscaping Ltd – Your Trusted Tree Surgeon in Holbeach**

Are you in search of professional tree surgeons near Holbeach? Look no further than our dedicated team at RW Landscaping Ltd. With years of experience and a passion for preserving the natural beauty of Holbeach and its surroundings, we're here to cater to all your tree care needs.
**Our Services**
At RW Landscaping Ltd, we provide a comprehensive range of tree surgery services to meet the unique requirements of our clients. Our expert arborists are skilled in:
– **Tree Pruning:** Whether it's shaping, reducing, or thinning, we'll enhance the health and appearance of your trees while maintaining safety.
– **Tree Removal:** If you have a tree that needs to be removed due to disease, decay, or other reasons, our team will handle it with precision and care.
– **Stump Grinding:** We can eliminate unsightly tree stumps from your property, allowing you to reclaim your outdoor space.
– **Hedge Trimming:** Our hedge trimming services will keep your hedges in top shape and enhance the overall aesthetics of your property.
– **Emergency Tree Services:** We understand that tree emergencies can happen at any time. Our 24/7 emergency service ensures we're there when you need us most.
**Why Choose Us**
When you choose RW Landscaping Ltd, you're choosing a team that is:
– **Experienced:** Our arborists are highly trained and experienced in all aspects of tree surgery.
– **Safety-Focused:** We prioritise safety for our team and your property throughout every project.
– **Dedicated to Quality:** We take pride in delivering top-quality results and exceeding your expectations.
– **Customer-Centric:** Your satisfaction is our priority. We work closely with you to ensure your vision is realised.
– **Local Experts:** As a local tree surgery service near Holbeach, we understand the specific needs of the region's trees and environment.
**Get in Touch**
If you're in need of professional tree surgery services in the Holbeach area, look no further. Contact RW Landscaping Ltd today for a free consultation. We'll assess your tree care needs and provide you with a tailored solution that ensures the well-being of your trees and the beauty of your property.
For expert tree surgeons near Holbeach, choose RW Landscaping Ltd. Your trees are in good hands.
Qualified and insured tree surgeons working in Holbeach, Lincolnshire.
Our team at RW Landscaping Ltd, work hard to offer you only but the best service. 
We offer all types of tree work such as.
Pollarding.
Felling.
Dismantling.
Crown thinning.
Crown raising.
Crown reduction.
Stump removal.
Hedge cutting.
Call us today for a free quotation.
Check out our blog post for Tree Surgeons Near Spalding.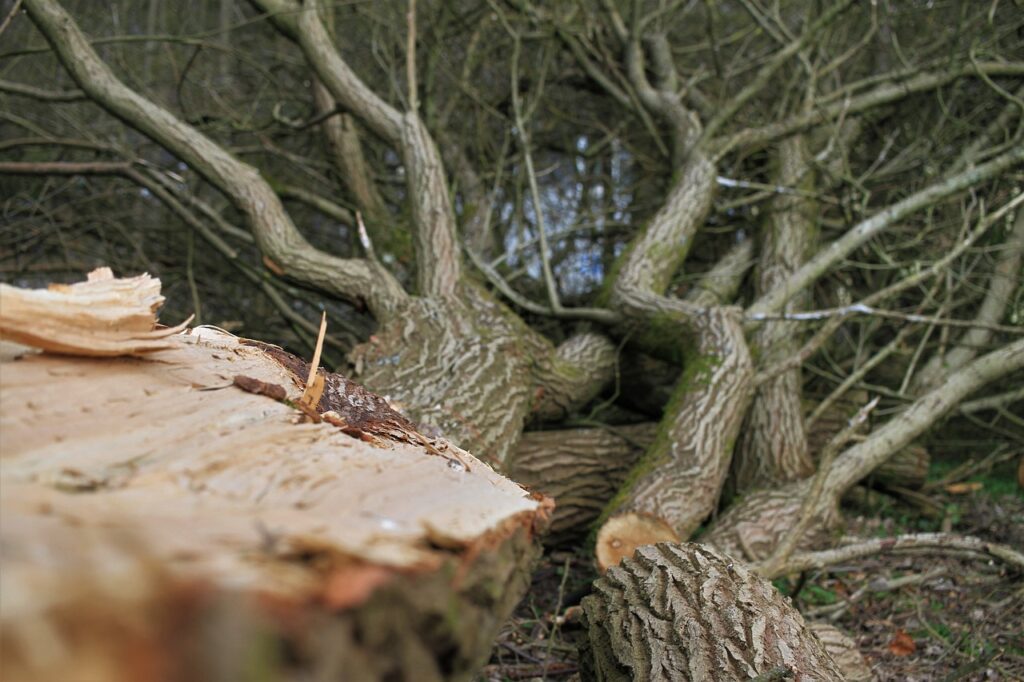 Tree Surgeons Nearby To Holbeach.
Trusted tree surgeons operating in and around the Holbeach area.