Top Tree Surgeons in Lincolnshire | Expert Arborists for Tree Care
Our team of highly skilled tree surgeons in Lincolnshire is dedicated to preserving the beauty and health of your trees. From routine maintenance like pruning and trimming to handling emergency situations, we provide comprehensive tree care solutions. With years of expertise and a commitment to safety, we're your trusted partner for all your tree care needs in Lincolnshire.
Welcome to RW Landscaping Ltd, your trusted partner for professional tree surgery services in Lincolnshire. With a strong commitment to excellence, we specialise in tree care and maintenance, delivering top-notch solutions that prioritise the health and safety of your trees and property. Allow us to introduce you to our dedicated team, our range of services, and our unwavering dedication to the well-being of your trees.
About RW Landscaping Ltd
At RW Landscaping Ltd, we take immense pride in being one of the leading tree surgeons in Lincolnshire. With years of experience and a team of highly skilled arborists, we have established ourselves as the go-to choice for all your tree surgery needs.
Our commitment to providing exceptional tree care services has earned us a great reputation in Lincolnshire and the surrounding areas. Whether you require routine tree maintenance, emergency tree care, or specialised services, we have the expertise and the equipment to get the job done efficiently and safely.
Expertise in Tree Surgery
Our team of arborists at RW Landscaping Ltd is at the heart of our success. Each member is a certified and experienced professional with a deep understanding of tree biology, health, and maintenance. We don't just trim or remove trees; we ensure that every action we take promotes the long-term health and vitality of your trees.
Our Range of Tree Surgery Services
RW Landscaping Ltd offers a comprehensive suite of tree surgery services in Lincolnshire, tailored to meet the unique needs of our clients:
Tree Pruning: Our pruning services focus on enhancing the structure and appearance of your trees while removing dead or diseased branches to improve overall health.

Tree Removal: When a tree becomes a safety hazard or needs to be removed for any reason, you can trust our team to execute safe and efficient removal.

Stump Grinding: Our stump grinding services ensure the complete removal of tree stumps, leaving your landscape free of hazards and unsightly remnants.

Emergency Tree Care: We understand that tree emergencies can happen at any time. Our rapid-response team is available 24/7 to address urgent situations, such as storm damage or fallen trees.

Tree Health Assessment: Regular health assessments are essential for early detection of tree issues. Our assessments help in diagnosing problems and implementing appropriate treatments.
Our Commitment to Health and Safety
At RW Landscaping Ltd, the safety of our team, your property, and the environment is paramount. We adhere to the highest industry standards and best practices to ensure that every tree surgery project is executed with precision and care. Here's how we take health and safety seriously:
Certified Arborists
Our team members are certified arborists who have undergone rigorous training and education. They are well-versed in the latest industry techniques and safety protocols, ensuring that every task is completed professionally and safely.
Cutting-Edge Equipment
We invest in state-of-the-art equipment designed specifically for tree surgery. From chainsaws to rigging systems, our tools are regularly maintained and inspected to guarantee optimal performance and safety.
Thorough Risk Assessment
Before commencing any tree surgery project, we conduct a thorough risk assessment. This assessment allows us to identify potential hazards, develop a plan, and implement safety measures to mitigate risks.
Safety Protocols
Our team strictly follows safety protocols during tree surgery operations. We use personal protective equipment (PPE), employ safe working practices, and maintain clear communication to ensure everyone's well-being.
Environmental Responsibility
We are committed to environmental responsibility. In our tree removal and pruning practices, we take care to minimise environmental impact and promote sustainability.
Why Choose RW Landscaping Ltd for Tree Surgery in Lincolnshire?
Choosing the right tree surgeon in Lincolnshire is crucial for the health and beauty of your landscape. Here's why RW Landscaping Ltd is the top choice:
Expertise and Experience
With a team of certified arborists and years of experience, we possess the knowledge and skill to handle tree surgery projects of all sizes and complexities.
Commitment to Tree Health
We are dedicated to preserving the health and vitality of your trees. Our approach is not just about cutting; it's about enhancing the long-term well-being of your trees.
Safety First
Our unwavering commitment to safety ensures that every project is executed with the highest level of precaution, protecting your property and our team.
Personalised Solutions
We understand that every tree and landscape is unique. Our services are tailored to your specific needs and preferences, ensuring your complete satisfaction.
Emergency Services
Tree emergencies don't wait for business hours, and neither do we. Our 24/7 emergency tree care team is ready to respond to urgent situations promptly.
Transparent Pricing
We provide transparent pricing and detailed project estimates. You can trust us to deliver top-quality services within your budget.
Local Expertise
As a local tree surgeon in Lincolnshire, we have an in-depth understanding of the region's tree species, climate, and soil conditions. This knowledge allows us to provide tree care solutions that are tailored to the local environment.
Contact RW Landscaping Ltd Today
When it comes to tree surgery in Lincolnshire, RW Landscaping Ltd is the name you can trust. Our commitment to excellence, safety, and the health of your trees sets us apart as the premier choice for tree care services in the region.
If you're in need of professional tree surgery or have any questions about our services, please don't hesitate to get in touch with us. Our friendly and knowledgeable team is here to assist you and provide the expert tree care solutions you deserve.
Transform your landscape with RW Landscaping Ltd today. Your trees will thank you, and your property will flourish under our care.
Check out our service page for Lincolnshire Tree Surgeons.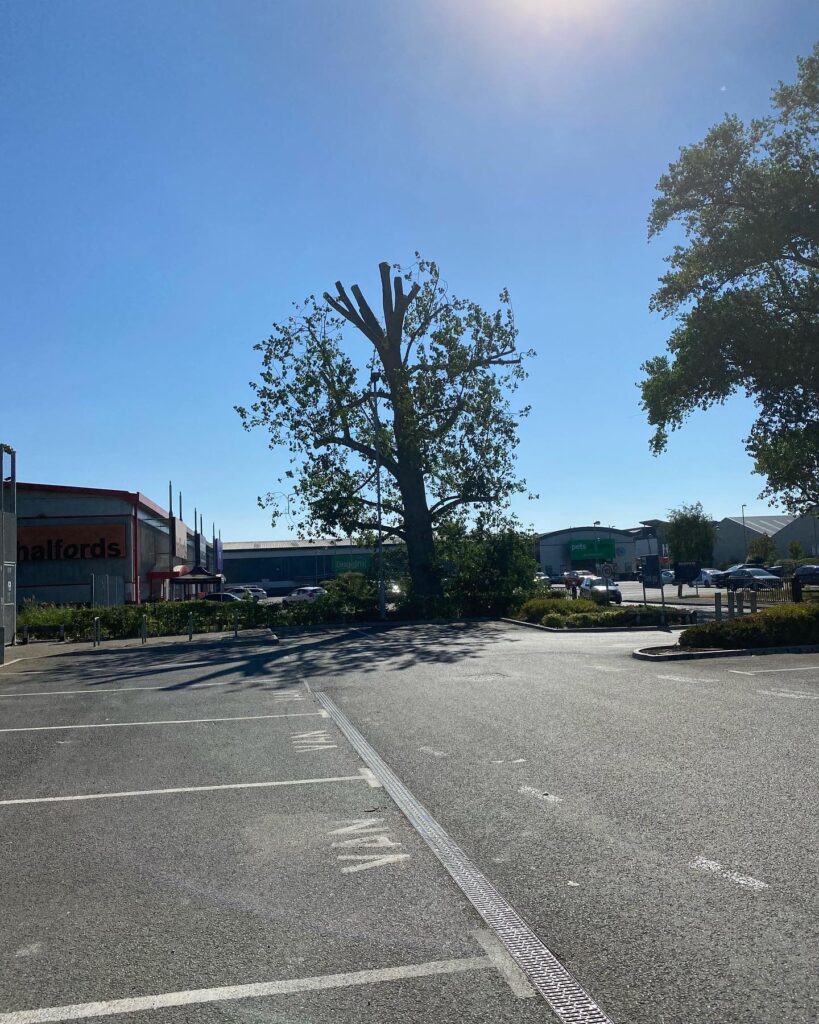 Unparalleled Expertise: Our team consists of highly skilled and certified arborists who bring years of experience and in-depth knowledge to every tree surgery project.
Emergency Tree Removal Services
Need Expert Tree Surgeons in Lincolnshire? Get Your Questions Answered!
RW Landscaping Ltd specialises in professional tree surgery services. Our offerings include tree pruning, tree removal, stump grinding, emergency tree care, and tree health assessments. We're dedicated to ensuring the well-being of your trees.
When you choose RW Landscaping Ltd for tree surgery in Lincolnshire, you're selecting a team of highly skilled arborists. We prioritise safety, use the latest equipment, and have a track record of delivering exceptional results in tree care.
Scheduling tree surgery with RW Landscaping Ltd is easy. Simply reach out to us for a consultation or emergency service. Our experts will assess your tree's needs and provide a customised plan. We're here to address all your tree care requirements in Lincolnshire.
Lincolnshire Tree Surgeons: Trusted Experts in Tree Care Services
Your Local Arborists in Lincolnshire – We're the go-to tree surgeons for reliable and professional tree care. Whether it's pruning, removal, or emergency services, we've got your trees covered with expertise and care.