Stump Grinding Spalding, Lincolnshire.
Stump grinding service for all sized stumps in and around Spalding, Lincolnshire.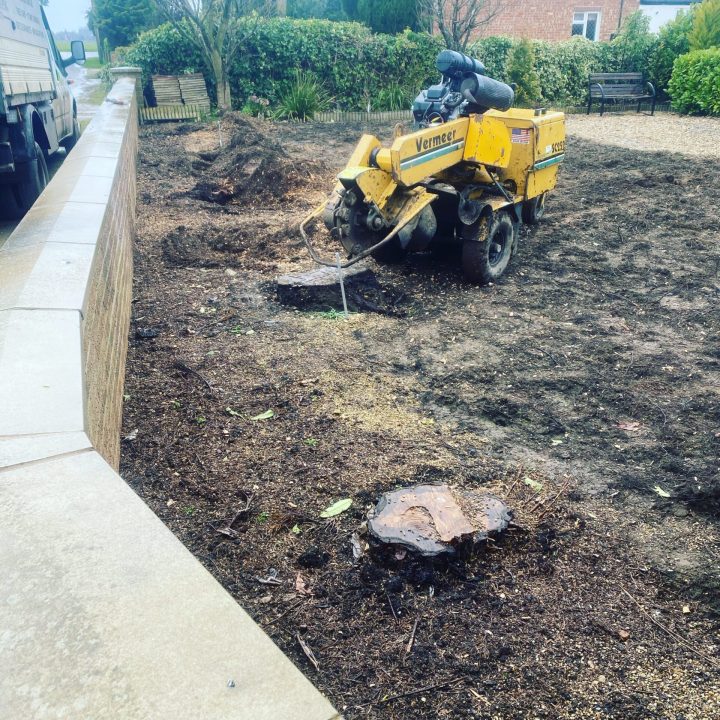 Stump Grinding Services Covering Spalding And The Surrounding areas.
Stump grinding is the removal of unwanted stumps, using a machine that grinds it down beneath the ground level.
We have different machines to tackle any size stump in any sized space.
If you have a commercial premises this maybe very important to you, for a safety concern with tripping hazards.
If you are a homeowner you may want to plant new plants in that area, we can supply new soil after grinding the old stump out. Our staff are trained and experienced to use our machines, ensuring safety is at the forefront. 
We regularly maintain our machinery to get the most out of them and so that they are safe to use.  
Check out our blog post about Stump Grinding Services In Spalding.
Stump Grinding Contractors Lincolnshire & Cambridgeshire.
Your local friendly and reliable stump removal service.