We have the machinery suited for your groundworks projects.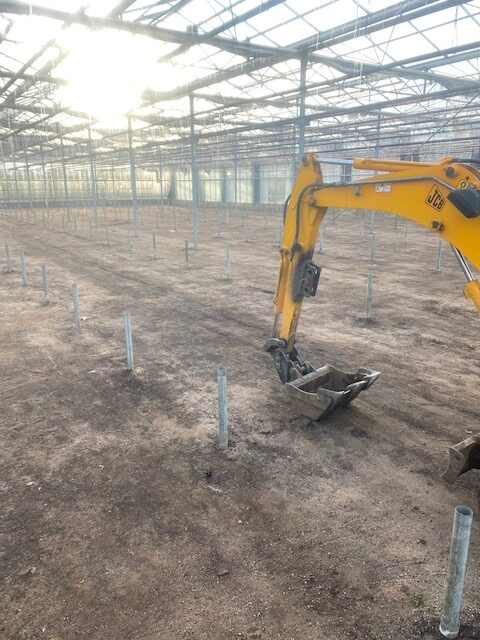 Commercial Greenhouse Groundworks.
We offer Trenching services for new power cables or pipelines, most recently we have helped Flora Link in Pinchbeck do the above service
Also we have carried out internal work to the greenhouses by removing the old conveyors. the metal posts are concreted into the ground, we have compact diggers that can get into the greenhouses and remove such things.
Soil Moving.
We have diggers and dumpers to suit tight access or large machinery for large quantities of materials.
Services We Provide.
Trenching.
Footings.
Demolition.
Cesspit Preparation.
Moving Materials Around Site.
Stump Removal.
We Have Auger Attachments To Pilot Holes.
We Have Grab Attachments For Material Moving. 
Groundwork Contractors Lincolnshire & Cambridgeshire.
If it's groundworks you need, we can help. Call us today for your site visit quotation.