A Range Of Fencing Services Provided By RW Landscaping Ltd.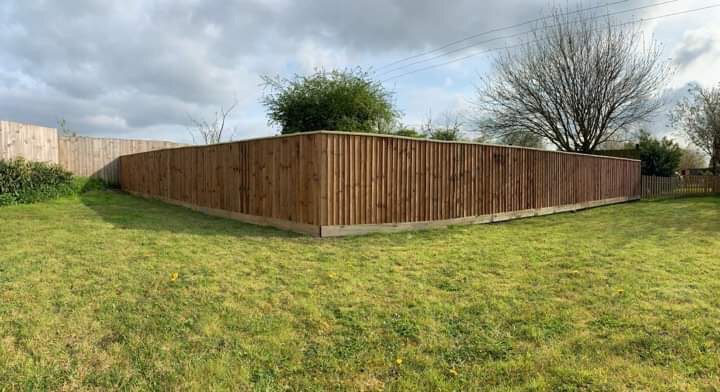 A Great example of Feather edge fencing.
Feather Edge Fencing.
Feather edge fencing is a great choice for your gardens business and much more. 
At RW Landscaping Ltd we use high quality treated timber, which preserves the fencing for many years to come.
Feather edge fencing is also known as close lat fencing.
With feather edge fencing it is easily customisable to your specific needs. Unlike panels you have to step down or adjust a panel which is more time consuming. 
Please call us today if you wish for a quotation.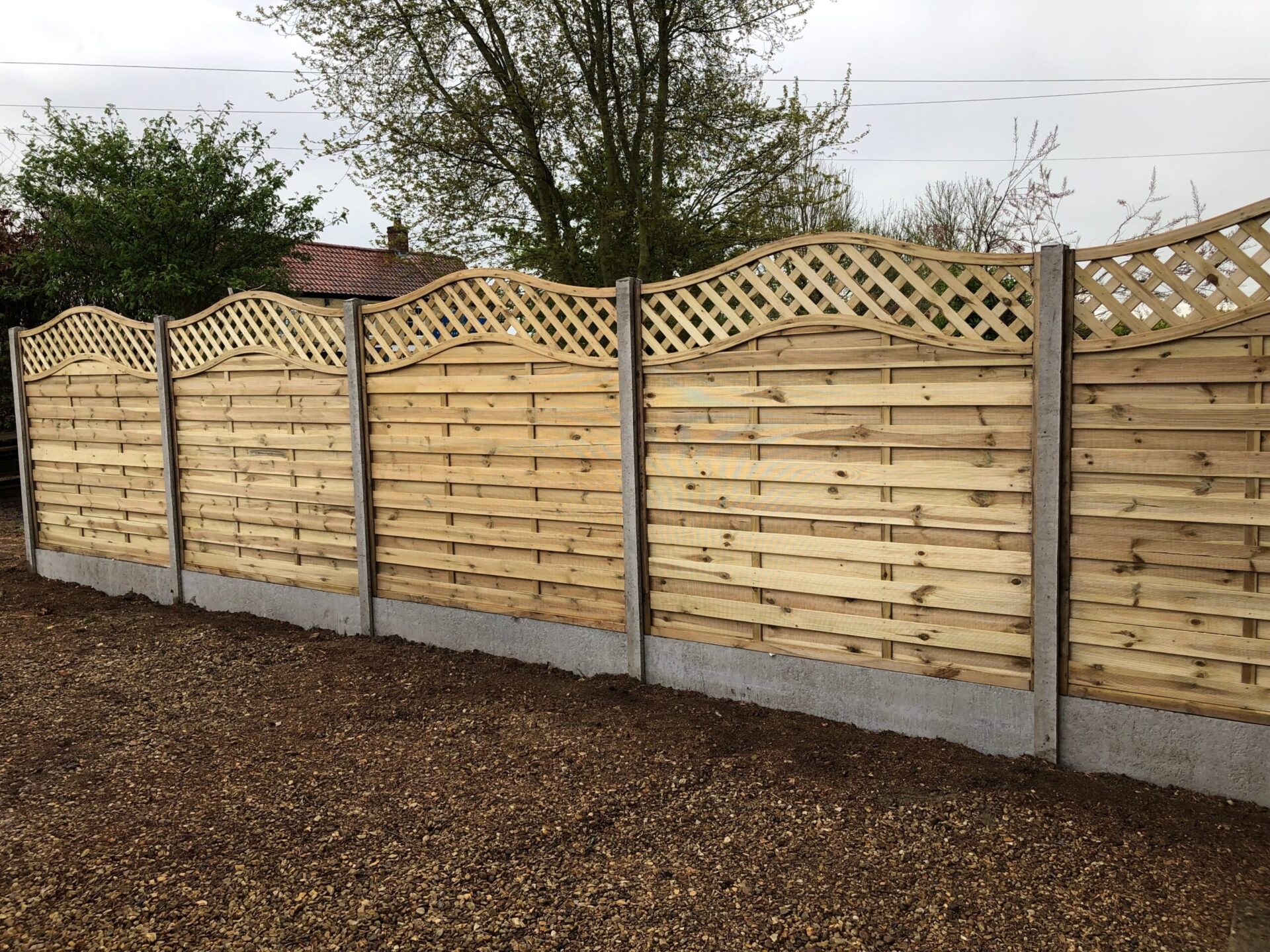 A Slotted Panel And Post Fence Example.
Concrete Post And Slotted Panel Fencing.
Concrete posts and gravel boards are installed then the high quality fence panel is slotted in. 
Why is this a good choice?
Concrete is extremely durable and will outlast any timber product.
The slotted panel can be easily replaced after many years of being installed.
The concrete  gravel boards come in different sizes patterns to suit your garden or business.
The concrete post can come with a round top finish or more of a pointed finish, which also come in different heights to suit any sized fence.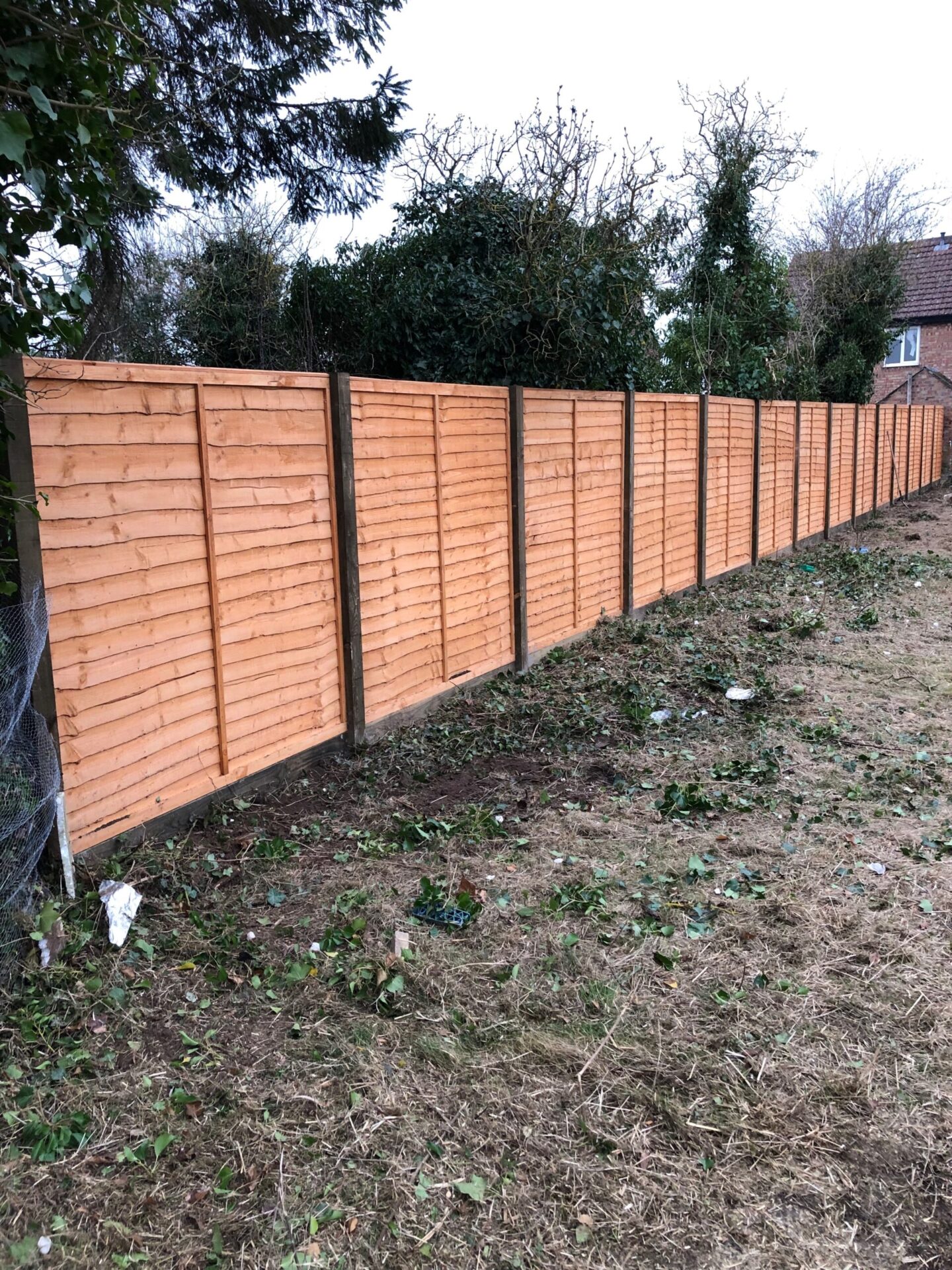 Wooden Post And Panel Example.
Wooden Post And Panel Fencing.
This type of fencing another great way to make your garden private, secure your boundary and much more.
This also can be a cheaper alternative compared to the two options above depending on which panels you use and what size posts you use. 
We also supply gravel boards with this type of fencing to increase the lifespan of your fence.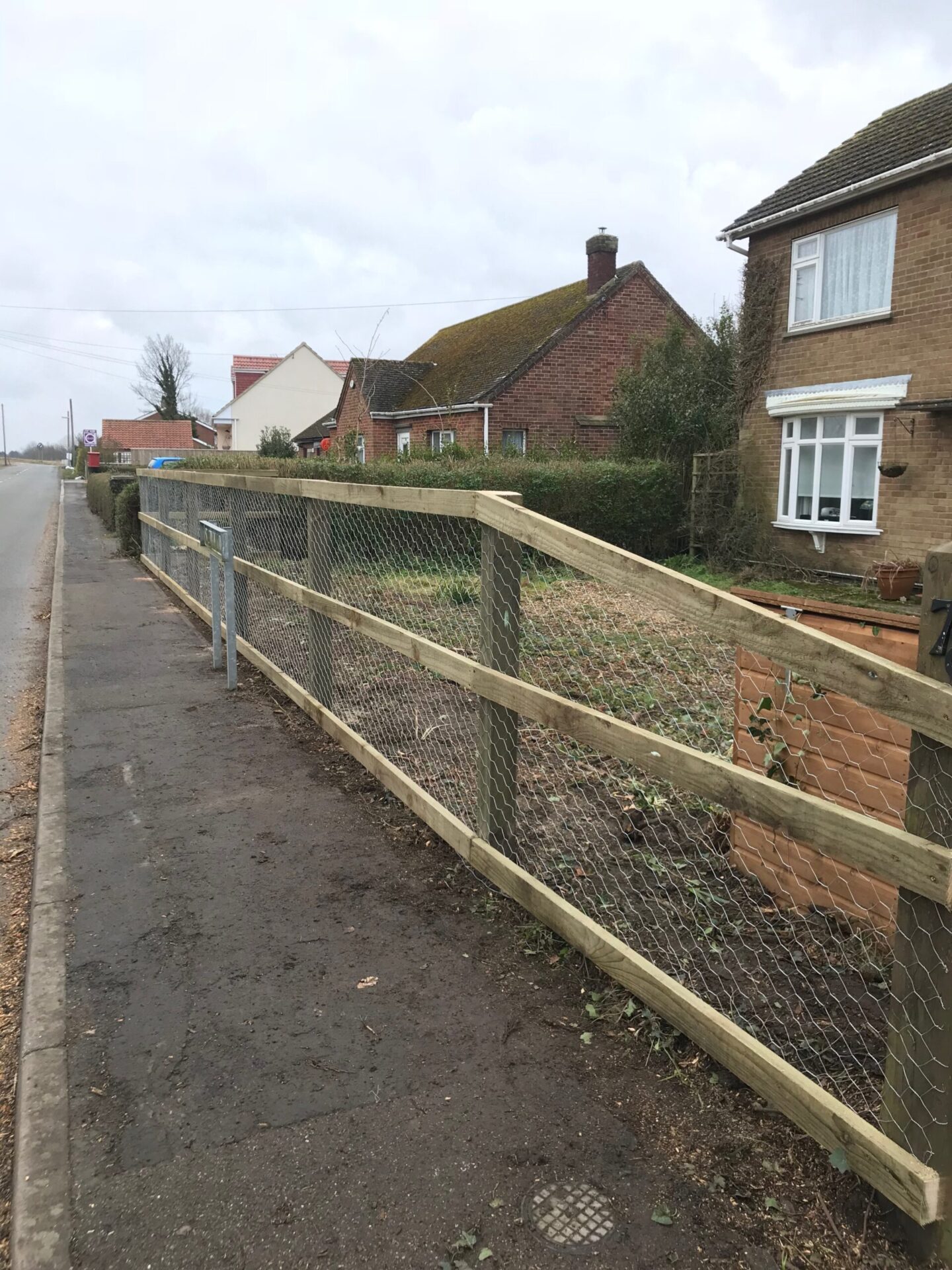 Post And Rail Fencing Example.
Wooden Post And Rail Fencing.
This type of fencing is great for boundaries on horse paddocks, areas with high winds in open spaces, The wind can go through the fence with ease, making it ideal for open land.
Another good use of this type of fencing is to keep your animals secure adding chicken wire to the fence making is a great choice if you have a worry of your beloved pets escaping. 
Your Number One Fencing Contractors.
We cover Spalding, Wisbech, Peterborough and the surrounding areas.