Decking can make great use of an unused space in your garden, it can be custom made to your exact requirements.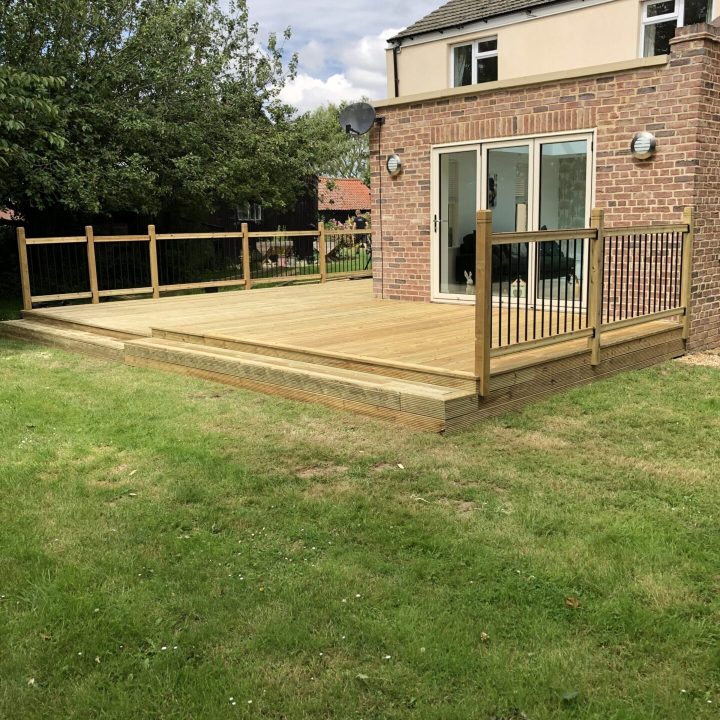 A Great Way To Spend Your Time In The Garden.
Treated Wooden Decking.
Wooden decking is a great way of making an outdoor family space.
Each decking we do is bespoke and hand made. 
Our timber is waxed coated for long lasting.
We offer a wide range of hand rails from your traditional wooden turned rales to glass or metal. 
We can offer lighting packages that are built into the decking.
Our framework is carefully and precisely made with high quality thick timber, the is key to make your decking last for many years.
We always apply membrane beneath the decking with a layer of pea shingle to hold it down. This prevents weeds coming through the decking. 
Call us today so we can help what choice is best for you.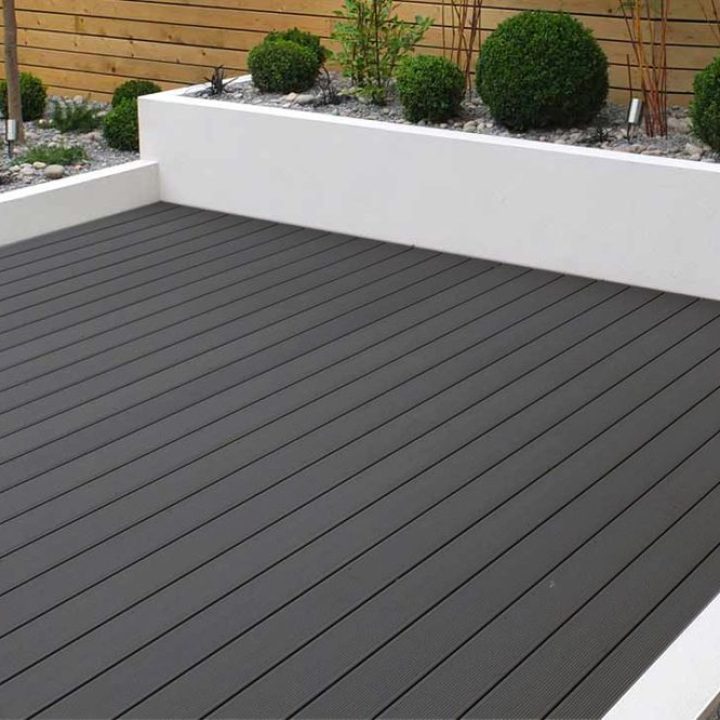 Composite Decking Example.
Composite Decking.
Composite decking is the most recent new product when it comes to decking.
As its not made of timber it will never rot.
It has a great look to the product, with many choices to choose from.
The quality grades are all different but we source only but the best. 
Instead of screwing each board down, with composite decking we use clips that bind to each side of the board. This is great as it cant be seen.
Composite decking does cost considerably more than traditional wooden decking, but it last twice as long.   
Call us today so we can help what choice is best for you. 
Decking Contractors Covering Lincolnshire & Cambridgeshire.
Highly skilled trained staff with the best materials and tools equals the best possible product for your money.